An Evening Present With History
About the Event
Join us for a screening and discussion of "Future of America's Past," with historian and host Ed Ayers
Join Host & Historian Ed Ayers and the team behind the new, nationally-televised series from VPM, The Future of America's Past. Watch a screening of the show's first episode featuring Fort Monroe, where slavery began in British North America, and a sneak- peek of Season Two, followed by a moderated discussion with local leaders who shape how we think about Richmond's history today.
The event will feature food from Mama J's; music by the Charles Owens Trio; and a discussion with Enjoli Moon, Founder of Afrikana Independent Film Festival; Gary Flowers, community historian and native son of Jackson Ward; Justin Reid, Virginia Humanities Director of African American Programs; and remarks by Adele Johnson, executive director of the Black History Museum & Cultural Center of Virginia.
The Future of America's Past is a history-meets-travel series taking viewers to fascinating and often misunderstood places across the United States. The show made its debut this Fall on VPM and PBS stations coast-to-coast. This event will be a time to watch, share and consider together how we can better understand our own city's history and how it shapes our lives today.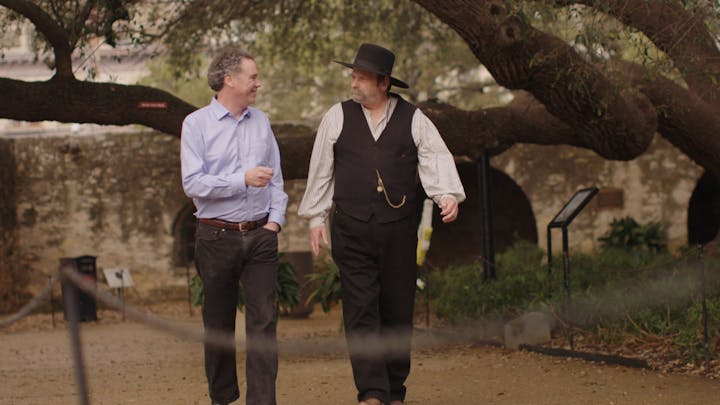 Edward Ayers is Professor of the Humanities and President Emeritus at the University of Richmond. In 2013, President Barack Obama awarded him the National Humanities Medal, honoring "his commitment to making our history as widely available and accessible as possible." Ed's contributions to public history include co-hosting the hit podcast BackStory and chairing the board of the American Civil War Museum.
Seating is limited - register now.
Register